Chinese firms going abroad face growing supply chain risks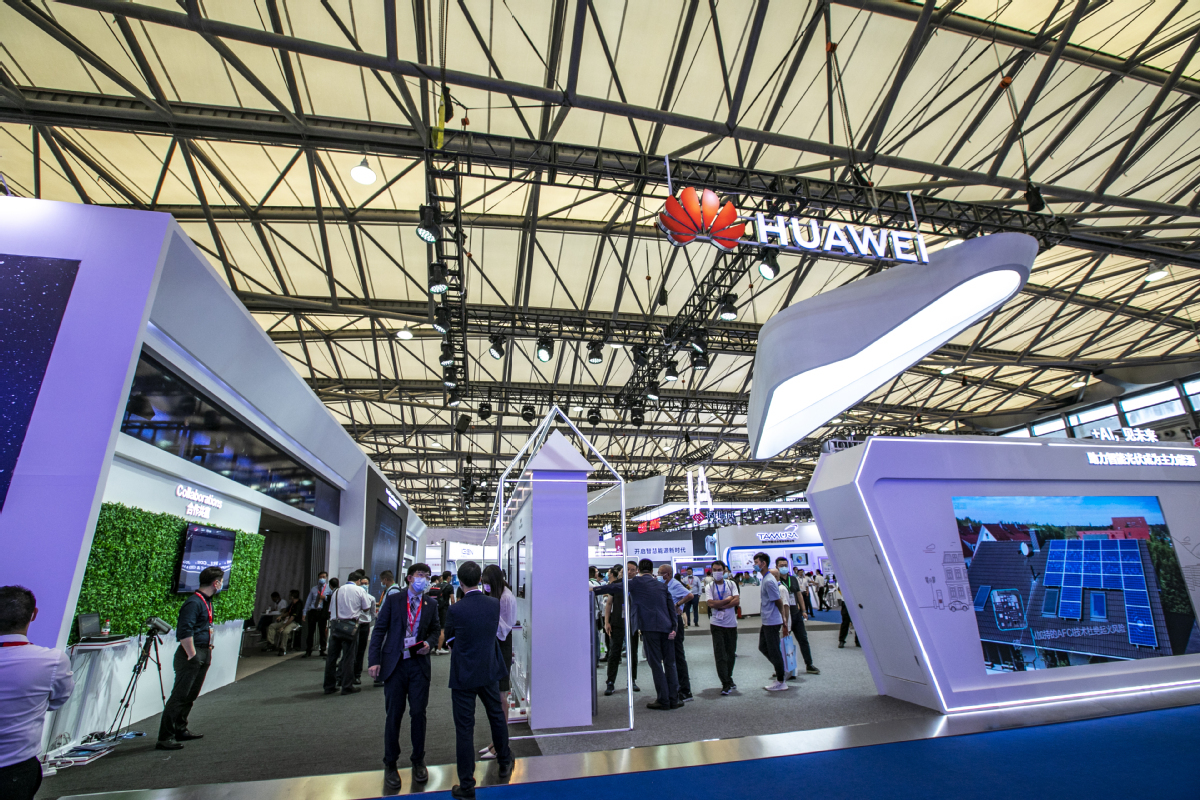 Huawei's booth during a photovoltaic expo in Shanghai. The company provides artificial intelligence solutions for photovoltaic systems to help increase energy yields. [Photo/CHINA DAILY]
Chinese enterprises are facing a growing supply chain risk during the process of going global as the efficiency of the global supply chain has dropped greatly after the pandemic, a study showed.
"Besides the government's overall planning to hedge risks, technology, internet and high-end services should play a bigger role in reducing Chinese enterprises' risks when expanding overseas," said Shen Kaitao, president of Jiang Tai International Associates and Jiang Tai Global Assistance Alliance, the only insurance broker network with global service led by a Chinese insurance broker.
Due to the pandemic, Chinese enterprises are facing growing risks when going global, especially troubled by the uncertainties brought by the changing global supply chain.
For instance, the repeated outbreaks of the pandemic have challenged the expectation of Asia to drive the recovery of the global economy, and countries like India and Cambodia have seen large-scale shutdowns, further accumulating the possibility of interruption or stagnation in the industrial chain and supply chain of such countries.
Besides the supply chain, the balance of the regional labor force is also severely affected by the pandemic, dragging down the efficiency of the global supply network, as the 2021 China Enterprises Going Global Supply Chain Risk Map reveals.
Chinese enterprises should be well-acquainted with the regulations of foreign financing of the major market and do due diligence on finance, taxation, legal affairs and labor to promote the high-quality development of overseas investment through regional cooperation, said Zhou Jinzhu, deputy director and associated researcher of the International Trade Research Part of the Academic of China Council for the Promotion of International Trade.
Ma Bingying contributed to this story
---